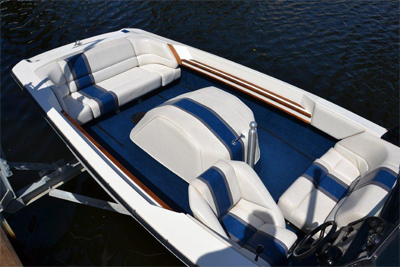 Whether you're in need of a truck seat repair, a new boat cover, or an antique couch upholstered, Hermes Auto & Upholstery is your One-Stop-Shop for all your upholstery needs.
Brenda started the Upholstery side of the business in 1984, where she began repairing car and truck seats.  In 1989, she expanded the business to their current location, where they are able to offer a wide array of upholstery products and services. Their services include, but are not limited to:
Antique Upholstery
Auto and Truck Seats and Interiors
Awnings
Boat Interiors and Covers
Complete Classic Car Interiors
Custom Tarps
Drapes
Furniture Upholstering
Motorcycle / ATV / Snowmobile Seats
RV Interiors
Tractor and Skid loader Seats
If you have an upholstery project in mind, call or stop in and see Brenda today!